Support opportunities
Many opportunities are available to support and improve your French skills. This includes and is not limited to:
Destination Clic is a summer bursary program for francophone students in Grades 8 and 9 who attend a French-as-a-first language school and live outside of Quebec. This program will allow you to improve your French-language skills by doing activities that are tailored to the things you love to do and by meeting other francophones your age from across the country.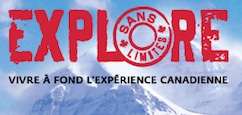 Explore is a five-week intensive French-immersion bursary program that is offered during the spring or summer for people with any skill level in French. Explore participants are awarded a $2,200 bursary (taxable income) that covers tuition fees for the course, instructional materials, meals, and accommodation. You will discover another region of Canada while learning French in classes adapted to your language level. Through classroom instructions, workshops, sociocultural activities, and field trips, you will not only improve your language skills, but discover the culture of a new region as well, all while exploring, meeting new people from across the country, and exchanging ideas in a stimulating environment perfect for learning the French language.

Odyssey is an opportunity to dive deep into another language and culture while sharing your own; travel and explore Canada; earn an income and get bilingual professional experience. Under the supervision of a teacher, you will use games and other activities on a daily basis to motivate students to learn more about French as a second language. You will have the opportunity to share your culture, drawing from your personal experiences. You will also share the unique linguistic features of your home region through art, music, stories, local expressions, and humour, and make a difference in the lives of young people. By the end, you'll have helped young students to broaden their knowledge of Canada and develop a passion for language learning, all while having fun!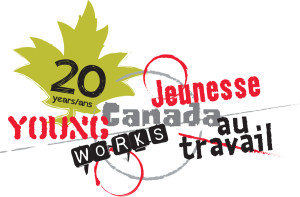 Young Canada Works is a program for Canadian students aged 16 to 30 years old looking for a new adventure! It gives the opportunity to gain work experience related to their field of study, to explore various career possibilities, to discover new regions of Canada that are at least 125km away from their permanent residence and to better their skills in one of the country's official languages.