Learning resources
Helping Your Child even if you do not speak French
If, as a parent, you don't speak French, you might be concerned about helping your children with their homework. You're not alone. Both the Saskatchewan Department of Education and Canadian Parents for French can provide you with tips on how to overcome the language barrier to effectively monitor and share in your child's education. And you'll enjoy the full support of your children's teachers - they want to work with you to help your child succeed!
In Saskatoon the public school system has prepared a guide to French Immersion: to consult the guide click here.
Online Exercises
To avoid falling behind during the school holidays or in order to apply exercises with your child , here are several websites that offer to train online in all Contents for the primary and for the secondary :

The TV5 Monde website channel offer the opportunity to follow the French news and also provide exercises to start with the French language and training tests the passage of TCF (French Knowledge Test)

www.polarfle.com : This site is for people who want to improve their French as a Foreign Language. You can select your level at each stage (beginner to advanced).
www.ameliorez-votre-francais.com : This web application is designed to help you improve your spelling, grammar and possibly to discover new words in French. It consists of 209 lessons from the book " 209 basic lessons to write well " by Jacques Beauchemin and includes 750 exercises.

www.francaisfacile.com: Free tutoring site to learn French or improve it. Comprehensive site with numerous exercises. It is also available for other languages.
Grammar/conjugation

To go further with your grammar and conjugation in French, here is a site you could browse www.aidenet.eu. The site is one of the most comprehensive tools available for free on the Internet. In addition, this site allows to improve in various domains such as Mathematics or literary analysis.
---
Applications
For those in possession of a smartphone or tablet, here below is a list of useful applications for learning the French language:
Free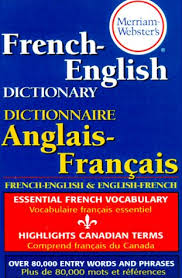 French English Dictionary +: The English Dictionary+ French VidaLingua is the reference tool for Windows Phones. The application includes a full offline dictionary consisting of translations, usage examples, pronunciation, practical expressions, and thousands of conjugations.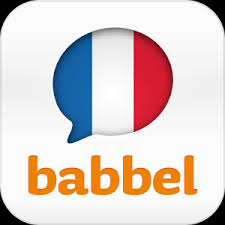 Learn French Babbel: Learn French simply - it's fast, fun and interactive - with babbel.com. Download the free vocabulary training tool. Expand your vocabulary interactively, deepen your knowledge systematically, practice your pronunciation - speak French with babbel.com, one of the main platforms for learning languages ??in the world.
Paid

Larousse illustrated: An illustrated Encyclopedic Dictionary exclusively designed for Windows 8! An exceptional content with a language Dictionary, encyclopedic explanations of order, a thesaurus, an atlas of 200 maps, a chronology, proverbs, an image gallery and games. Use Larousse to: answer your questions, learn, review, verify, cultivate and play.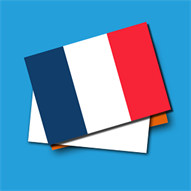 Learn French: This application provides you with a means of relaxation and interactive learning a new language. There are 8 models to choose from including: Studylist, Flashcards, hear, sense, memory, spelling, words and examination.