Francophone employers
Bellow is a list of employers and organizations that regularly recruit francophone professionals
---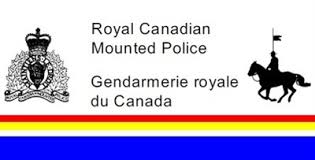 The RCMP training center in Regina offers opportunities for bilingual employment for the Cadet Training program and other related services. Candidates recruited from all over Canada are prepared to answer the RCMP multi-faceted mandate. Therefore, the RCMP constantly seek team players from a wide range of backgrounds in order to achieve its federal, provincial and municipal instruction. In addition to instructors, many RCMP positions are bilingual.

Radio-Canada is the Canadian national public broadcaster and one of the largest cultural institutions in the country, providing information services in both English and French. With services offered through platforms such as radio, television and the Internet, Radio-Canada seeks out people with the linguistic skills needed to serve Canadians.

The Conseil des écoles fransaskoises is the only school division in Saskatchewan with French as it's first language. The CÉF offers instruction in French to Fransaskois students in 15 schools across the province. The CÉF is one of the biggest employers of French speakers in the province.

Saskatchewan Public and Catholic school boards count over 85 designated elementary and secondary French immersion schools. In immersion schools, almost all classes are taught in French. Between 2006 and 2018, enrolment in French-immersion classes doubled. These schools employ hundreds of French speakers to teach as well as support French as a second language education.

The federal government civil service is one of the biggest employers of unilingual and bilingual people. The Canadian law aims to ensure that federal institutions communicate with and serve Canadians in the official language of their choice. In a public service where thousands of employees have the right to work in French as well as English, language skills are understood as a service requirement and a leadership skill. Therefore, there is more opportunity for those speaking both languages.
Crown corporations also hire multilingual staff in order to achieve their objectives. Similar to federal government services, the federal corporation crowns respect the Canadian official languages law that ensures that Canadians can communicate and can be served in the official language of their choice.
At the University of Regina, la Cité universitaire francophone and the Bac en Education's mission is to meet the educational needs of francophones attending the university, whatever their first language. In this context, La Cité universitaire francophone employs lecturers, tutors and administrators and offers various courses. La Cité is also committed to the cultural, linguistic and professional development of the francophone community in Saskatchewan through various programs. In this regard, la Cité hires unilingual and bilingual staff to serve its clients.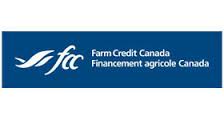 Desiring to adhere to Canada's Official Languages Act, Farm Credit Coporation offers service to their customers in English and French. They welcome both unilingual and bilingual applicants.

Provincial and regional French associations employ unilingual and bilingual personnel. Although the province's official language is English, 1.3 % of the population's first language is French. Also 53 000 people have a good knowledge of the French language. The francophone associations offer services in French. There are over twenty-five Fransaskois associations which recruit unilingual, as well as bilingual personnel to carry out their activities. The activities and services provided can touch on things such as education, culture, media, health, sports, art and early childhood education, to mention a few.
Other opportunities
---
The legal profession
To ensure that Canadians can access accurate, and reliable legal information in the official language of their choice, Justice Canada employs English and French speaking individuals. To reach their goal, the provincial and national justice institutions establish an extensive network of partners to develop justice information hubs. Moreover, Saskatchewan is among the seven provinces which offer legal services in both official languages and therefore is in need of bilingual staff. These recruits serve in various professions ranging from: judges, interpreters, lawyers, attorneys, clerks, translators and more.
Call centers
Call centers in Saskatchewan employ a large number of bilingual individuals. The call centers' employees make telephone calls for marketing a product or service, or answer customer questions, complaints, requests, etc. In Saskatchewan the institutions searching for personnel with multilingual skills are: local police, RCMP, Provincial government services, hospitals, banks, all federal government services present in the province such as Service Canada, Canada revenue agency etc.
Translation services
Translation employments are numerous in the province. These positions are open at federal, provincial, and regional levels. The translation services of these institutions are tied to either the effort of implementing decisions concerning an official language or the need to ensure good communication between the francophone minority communities and the anglophone majority. In the province, translation services are essential for public, legal and health administration, as well as many other social services.